Support Your Hormonal (endocrine) system
for normal Menstruation
with
Time Tested Chinese Herbal Formula
The Endocrine System is the biochemical system of the body which controls
and regulates the functioning of our entire metabolism through the production
and direction of all of our hormones. Within the Endocrine System, there are
literally hundreds of types of hormones produced - some affect a specific
gland or tissue, some affect our overall health, and others simply aid in the
production of other hormones.

Hormones are incredible multifunctional biochemicals, without which,
we simply could not live. A specific group of hormones are amino
acid-based molecules being manufactured by the body's from-free form
amino acids, so if these essential amino acids aren't available, hormonal
production dwindles.

The Endocrine System directly controls the process of aging and how healthy
we will be in the process. Hormones manufactured by the Endocrine System
directly govern the welfare of the entire body, keeping us young,
healthy, and happy.
The endocrine system consists of glands that perform specialized tasks
by secreting chemical "messengers" called hormones. The pituitary gland
stimulates other endocrine glands to release hormones into the bloodstream,
where they trigger various responses critical to good health. This includes
the thyroid gland (which controls metabolism), the adrenal glands, and the
reproductive system that secretes the steroid (or sex) hormones.
An imbalance in any area can wreck havoc with one's health. Often the
synthetic hormones doctor's prescribe have side effects of their own
that cause secondary (but serious) problems.
Hormonal System
Supports Your Hormonal System's
natural balance to
maintain normal Menstruation
Recommended For:

Irregular Menstruation

Dysmenorrhea (painful menstrual cramps)

Amenorrhea (no menstrual periods)

Hormonal Imbalance

Leukorrhagia (vaginal discharge)

Abdominal pain after delivery
The Precious Ingredients
A changeable cycle probably means a hormone imbalance.
Herbs that help, Sanchi (root), Sichuan lugusticum (rhizome), Salvia miltiorrhiza
bunge (root), Fennel, Nutgrass gaiingale (rhizome) are found in this formula.
The Chinese have been using these herbs to regulate menstruation since
at least the sixth century b.c.
Typically, Results of studies conducted in China led researchers to
conclude that these herbs enhances the utilization of oxygen in the liver and
also that it contains small amounts of nutrients important to women:
vitamins B2, B6 and E, pantothenic acid, choline and zinc.
Packing: 60 capsules per box. You get 3 boxes / 180 capsules.

Caution: Do not use if pregnant or nursing.
Stop the Suffering, Order Now Online
Or Call Us Toll Free 1800-900-7724
Menstruation
Support Formula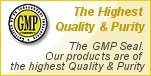 Menstruation Care Formula - 3 Box Treatment / 180 Capsules
$28.95 / Price Includes U.S. Shipping & Handling


$37.95 / Price Includes Air Shipping & Handling to Any Country.
This NaturalyPure web page is intended for general information and education only and not intended
   to diagnose, cure nor treat any disease. It is not a guide for self prescription. The author or the server
   management accept no responsibilities for the use or misuse of the  information this site contains.
 The Food and Drug Administration have not evaluated these statements.
Information here-in provided by the manufacturer