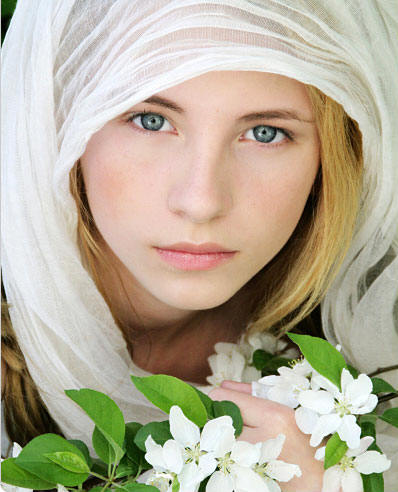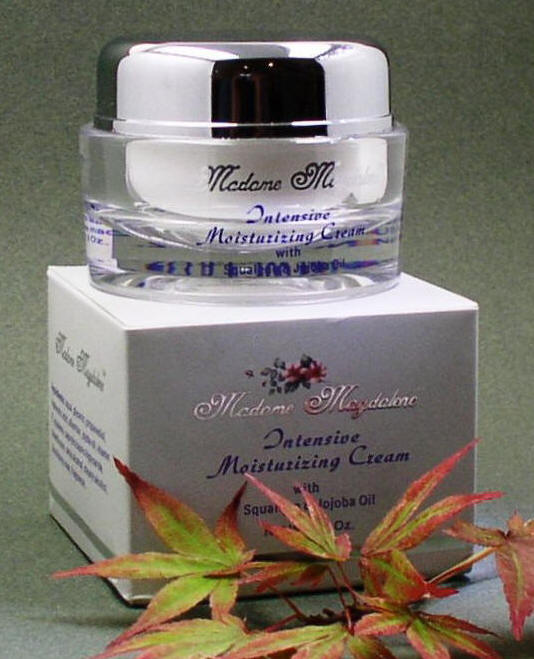 Elegant, rich, multi-faceted and powerfully effective,
a complete scenario for sensitive skin.
A treatment cream whose combination of carefully
chosen ingredients gives the skin a high
concentration of moisture and promotes firmness,
tone and elasticity.
Madame Magdalene Intensive Moisturizing Cream
is a luxuriously intense and long-lasting corrective wrinkle reducing moisturizer. This velvety cream
melts onto the skin to hydrate the upper layers of the epider≠mis and diminish moisture loss thanks
to its hydrating complex skillfully combined with an anti-drying complexes.
Formulated with Hyaluronic Acid,
Jojoba Oil, Squalene and Vitamin E for
High Moisture Retention
The potent, yet "delicate" facial therapy boasts an effective blend of Jojoba Oil and Hyaluronic Acid
in combination with Squalene and a milieu of skin replenishing vitamin E that diminishes visible fine
lines and wrinkles, enhances skin firmness and elasticity, and reduces apparent pore size. This
gentle, optimal anti-aging treatment leaves skin even-toned, soft and smooth.
Madame Magdalene Intensive Moisturizing Cream is a cosmetics intended for everyday, every
complexion care. For women over 30 expecting visible skin hydration improvement and protection
against aging on a highest technological and scientific level.
Expected effects with morning and evening use:

Softens the appearance of fine lines and wrinkles

Enhances skin firmness and smoothness

Redefines skin clarity and tone

Transforms the skin to a dewy, luminescent glow

Reduces apparent pore size

Provides essential moisture to the skin

Reinforces the skinís own support system

Perfect maintenance program for pre & post peel, laser, or micro-dermabrasion
Fragrance: Subtle Lavender
Directions For Use:
Massage gently morning and evening to cleansed skin of the face and neck.
You Can Order Yours Online Now!
or Call Us Toll Free 1800-900-7724 ~ Hablamos Espanol
Super Intensive Moisturizing Cream
$29.95 / 1.8 Oz. Jar - Price Includes US Shipping & Handling
SPECIAL 2 Jar Offer To Order With a Check / Money Order or to Fax Your Order CLICK HERE
$54.95
Exclusive Formula By
Madame Magdalene

$39.95 / 1.8 Oz. Jar - Price Includes Shipping & Handling to Any Country