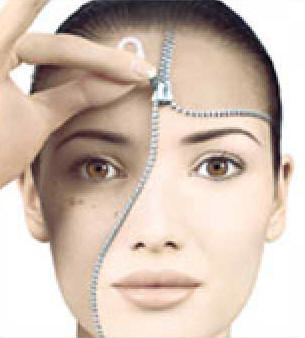 Intensive Anti-Wrinkle Cream,
A Complete State-of the-Art Treatment.
Give your skin a radiant glow by using this revolutionary new skin cream
created by Madame Magdalene, her Extreme Anti-Age Cream maintains
its barrier function and helps combat the forces that lead to its premature aging.
Its formula, rich in Hyaluronic Acid (HA) in combination with other
state-of the-art ingredients, prevents skin from drying out and reduces the
appearance of wrinkles while improving elasticity and suppleness.

A complete treatment preventing free radicals while deeply nourishing the skin,
providing extra-rich active ingredients effective in restoring the skin layer and
effectively fight free radicals to protects your skin against premature ageing,
keeping it young, brightly fresh, firm and vital.
Formulated with Pure
Hyaluronic Acid (HA), Placental Protein,
Ginseng Extract, Squalene, Hamamelis Extract
and Vitamin C

Improves skin texture


Diminishes lines and wrinkles


Improves skin tone, elasticity and resilience


Anti-free radical


Hydrates and protects skin


Provides younger, more vibrant and firmer skin

Fragrance: subtle white magnolia
Years of Research for Her Passion for Natural Skin Beauty
After years of research, Madame Magdalene developed her now famous
skin care products that combine the best that nature and technology have to
offer. It is from nature itself, from the very heart of the living cells she has drawn
the precious active ingredients to develop her new skin care line. Using a complex
extraction process, she has preserved the integrity of these ingredients in order
to take full advantage of their beneficial active properties
Madame Magdalene
Passion for Natural Skin Beauty

You Can Order Yours Online Now!
or Call Us Toll Free 1800-900-7724 ~ Hablamos Espanol
Extreme Anti-Age Cream

$29.95 / 1.8 Oz. Jar - Price Includes US & Canada Shipping & Handling
SPECIAL 2 Jar Offer To Order With a Check / Money Order or to Fax Your Order CLICK HERE
$54.90

$39.95 / 1.8 Oz. Jar - Price Includes Shipping & Handling to Any Country

This NaturalyPure web page is intended for general information and education only and not intended
   to diagnose, cure nor treat any disease. It is not a guide for self prescription. The author or the server
   management accept no responsibilities for the use or misuse of the  information this site contains.
 The Food and Drug Administration have not evaluated these statements.

Extreme
Anti-Age Cream
The Next Generation Natural Medication
Today!