Prostatitis & BPH
Serious Support
with a Chinese Herbal Formula
Prostatitis is a term used to describe inflammatory conditions of the prostate gland.
It is thought that most cases of prostatitis result from bacterial infection, but
evidence of infection is not always found. An infected or inflamed prostate can cause
painful urination and ejaculation, and if left untreated, serious complications.
Incidence and Prevalence
Prostatitis can affect men of any age and it is estimated that 50% of men experience
the disorder during their lifetime. Prostatitis is the most common urological disorder in
men over the age of 50 and the third most common disorder in men younger than 50.
According to the National Institutes of Health, prostatitis accounts for 25% of all
office visits involving the genitourinary system by young and middle-aged men.
Nonbacterial prostatitis and prostatodynia, which is also called chronic pelvic pain
syndrome (CPPS), are the most common diagnoses. Bacterial prostatitis
(acute and chronic) accounts for less than 5–10% of cases. Acute bacterial
prostatitis occurs most often in men under age 35, and chronic bacterial prostatitis
primarily affects men between the ages of 40 and 70.
Common Chronic Prostatitis Symptoms
~ Weak, variable, or dribbling urine stream
~ Swelling of prostate
~ Painful urination and urgency
~ Lower back pain
~ Feeling that your bladder never completely empties
~ Trouble starting a urine stream. Even though you feel
you have to rush to get to the bathroom, you find it hard
to start urinating.
Signs and Symptoms of acute bacterial prostatitis
(ABP) are usually sudden and may include the following:
~ Chills
~ Fever
~ Frequent urination
~ Incomplete emptying of bladder
~ Joint pain (arthralgia)
~ Lower back pain
~ Muscle pain (myalgia)
~ Pain in penis, testicles, and area between the scrotum
and the rectum (perineum)
~ Painful ejaculation
~ Painful urination (dysuria)
~ Sensation of having to urinate immediately, often accompanied
by bladder pain or spasm (urgency)
~ Tender, swollen prostate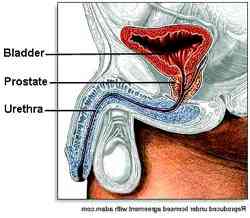 Pulean Formula

A Patented Product Used in China Very Successfully

for the Support of Prostatitis and BPH

The herb being used successfully to treat prostatitis and prostate enlargement is the

powder of Rape Flower. This herb also called Canola, contains vital nutrients proven

by the Chinese to have powerful anti-inflammatory effects on the prostate with no

adverse side effects.

Awards

The preparation was formulated in China, in the Pharmaceutical Institute of Zheijang Medical

Academy in 1985. This preparation won the 3

rd award for the development of national science

and technology in 1987, the outstanding product award from the National Bureau of Medical

Administration in 1988, the Gold Medal for outstanding bee products at 32nd International

Apiculture Exhibition in 1989, National silver medal in 1999, and

the renowned traditional Chinese international trademark from

the National Bureau of Medical Administration in 1995.

You will feel the difference fast!

End Frequent "Middle of the Night" Trips to the Bathroom

Stop the Sudden-often urgent-need to urinate

Boost your urinary flow, no more dribbling or straining

Relieve Pain & Suffering of an Enlarged Prostate

Boost your urinary flow, no more dribbling or straining

Restore Sexual Function

Reverse Incontinence
Clinical Report Can be Seen Here
The Powerful Natural Ingredient:
Pollen of Rape Flower (Canola)
Directions:
Take 4 tablets, 3 times daily.
The Pulean Formula
We do not make wild claims with sleek web pages and our
Pulean Formula is not cheap, but with its unique patented formula it
does work better than anything out there on the market today.
Results will be felt within the first week, we know
because we tested it ourselves as well as customer feedbacks.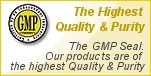 ~ A certified Good Manufacturing Practices (GMP) product. ~
FDA Registered Manufacturer
Order Online or Call Us Toll Free 1800-900-7724

(An Exclusive NaturalyPure Product, Not Available in Stores)
Pulean Formula - 240 Tablets
$49.95 (Price Includes U.S. Shipping & Handling)


$59.95 (Price Includes Air Shipping & Handling to Any Country).

Pulean Formula is a copyright trademark of NaturalyPure Health Products, LLC
Information on this site is provided for informational purposes and is not meant to substitute for the advice
provided by your own physician or other medical professional. You should not use the information contained herein
for self diagnosing or treating a health problem or disease, or prescribing any medication. You should read carefully
all product packaging. If you have or suspect that you have a medical problem, promptly contact your health
care provider. Information and statements regarding this dietary supplement have not been evaluated by the
Food and Drug Administration and are not intended to diagnose, treat, cure, or prevent any disease.
Product information herein provided by the manufacturer.