Neuropathy, Arthritis, Inflammation, Headache, Migraine, Joint Pain, Muscle Aches, Stiffness...
New Day
Scientifically Formulated with Natural Ingredients
With a Potent
Natural Formula
Formulated with a combination
of Chinese and Western Herbs
to Summon Your Body's
Natural Pain Fighters
New Day is a unique pain remedy
formulated with a combination of potent
Chinese and Western pain fighting herbs
that reduces pain and discomfort naturally
by supporting the body's own pain-relieving
methods.
The ingredients in this Multi-Dimensional
formula support the body's abilities to
naturally:

Block the sending of pain
signals

Produce its own natural pain
relievers

Calm and soothe to fight the
moodiness and irritation that
often occurs from ongoing
discomfort

No Harmful Drugs

No side effects

Non Habit Forming

Dangerous Over-the-Counter
Pain Medications
Many folks rely on over-the-counter pain

medications that contain acetaminophen

or ibuprofen without knowing their

dangerous consequences or because

they are not aware that there are natural

alternatives that work as well or even

better.

Both ingredients, acetaminophen and

ibuprofen if taken in excess or taken

during a long period of time can seriously

endanger the liver or cause stroke,

dyspepsia, ulcers and bleeding.

These dangerous ingredients can be

found in over the counter pain relief

remedies such as Advil, Motrin, Midol,

Tylenol, Excedrin and others.

Call

Toll FREE:

1800-900-7724

International: 1- 805-434-5444
New Day Provides
Support During Times
of Acute and
Chronic Pain
New Day contains herbal precursors
which complement the body's capacity to
enable inhibitory neurotransmitters to be
produced. As such neurotransmitters
spring into action, they in turn slow down,
if not completely stop, the sending of
"pain" messages to the brain, impeding
the information from being received
within the "pain center" of the mind.
This formula offers to the body a host of
nutritive materials.
These bodily-produced substances act as
mild mood elevators and potent analgesics
(painkillers).
No Side Effects,
No Addiction and
No reduction on Strength
New Day acts with the body nutritively,
aiding its natural abilities to actually
extend the life of these natural painkillers
so that we experience less pain for longer
periods of time while also pleasantly
calming moodiness that previously resulted
from ongoing irritation and discomfort.

New Day eases pain and discomfort
through non-artificial, nonaddicting means,
by the body's own natural pain-relieving
methods. New Day is safe, there are no
detrimental side effects as with NSAIDs
(Non-Steroidal Anti-Inflammatory Drugs
such as aspirin, ibuprofen, naproxen and others), no addiction, and no reduction in strength with continued use.
Stop the Risky Drugs,
Go Natural!
Pain Management the
Natural Way!

NaturalyPure Health Products, LLC
Bringing Good Health Since 1999
<![if !vml]>
<![endif]><![if !vml]>
<![endif]>
Strong Pain Management Support
for the following conditions:

Neuropathy

Headache

Arthritis

Joint

Inflammation

Muscle Aches

Migraine

Stiffness
The Dosage for New Day
120 capsules per bottle. During pain attacks,
take 2-4 capsules every 3 to 4 hours, or as directed by a physician. Take 2-4 capsules every morning and evening for maintenance.
The Precious Ingredients
Paederia Scandens
Corydalis Tuber
Curcuma Longa (Rhizome)
Ginger Root
Valerian Root
Boswellia Serrata Gum
Feverfew
Skullcap
Semen Persicae
Cat's Claw
Radix Vladimiriae
Chinese Licorice Root
White Peony Root
Decumbent CorydalisTuber
Other Ingredients: Vegetable Starch,
Vegetable Fiber (as capsule shell).
Order Yours Now!
You'll be Glad You Did
Order Online or Call Us
Toll Free 800-900-7724


New Day $29.95 - 120 Capsules
(Price Includes U.S. Shipping & Handling)
2 Bottles $55.90 - You Save $4.00
To Order With a Check / Money Order
or to Fax Your Order CLICK HERE
~ INTERNATIONAL ORDERS ~
1 Bottle $39.95 (Shipping Included)
8793 Plata Lane, Atascadero,
California 93422, USA
Business Hours:
9:00 to 5:00 PST, Monday / Friday.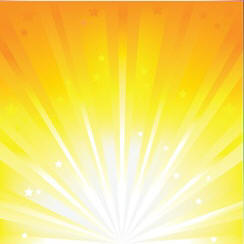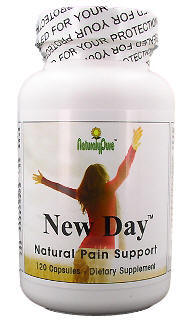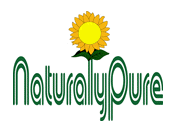 This NaturalyPure web page is intended for general information and education only and not intended
   to diagnose, cure nor treat any disease. It is not a guide for self prescription. The author or the server
   management accept no responsibilities for the use or misuse of the  information this site contains.
 The Food and Drug Administration have not evaluated these statements.
Information here-in provided by manufacturer.